The Best Campgrounds in Utah: National Parks, National Forests, and More
Ethan Wilder
August 4, 2023
Discover the breathtaking beauty of Utah's National Parks, National Forests, and More as you embark on an unforgettable camping journey through the Beehive State. From the awe-inspiring landscapes of Zion and Bryce Canyon to the majestic canyons of Arches and Canyonlands, Utah offers a diverse range of outdoor experiences that will leave you in awe. Prepare yourself for a thrilling adventure surrounded by stunning red rock formations, towering mountains, and pristine wilderness that will captivate your senses.
Utah, often referred to as the "Mighty Five" state due to its five major National Parks, is a true paradise for nature enthusiasts and adventurers. With its rugged terrain, striking geological formations, and vast wilderness areas, this state offers an abundance of opportunities for camping, hiking, and outdoor exploration. In this blog, we will guide you through the best resources to plan your camping trip, provide insights into what makes Utah unique, and highlight some must-visit locations, including valuable tips for securing a spot at the popular national parks.
Helpful Resources
Before embarking on your Utah camping adventure, it's essential to gather all the necessary information to make the most of your experience. Here are some valuable resources to assist you in planning your trip:
Now that you've got the essential information, let's get started.
A Little About Utah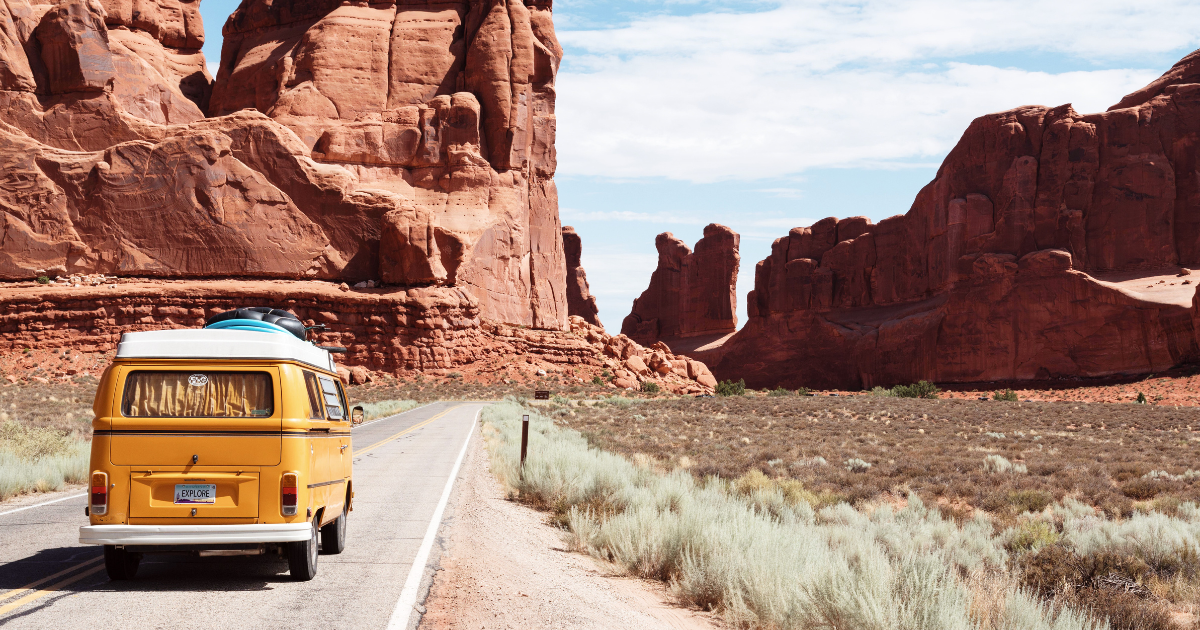 Utah is a land of contrasts, boasting diverse landscapes that range from arid deserts to snowy mountains. Its unique geology is a result of millions of years of natural processes, creating stunning formations like arches, hoodoos, and canyons. The state is also rich in Native American history, with many ancient petroglyphs and artifacts scattered throughout the region.
Top Campgrounds in Utah
Let's take a look at some of the best National Parks, National Forests, and more for Utah camping.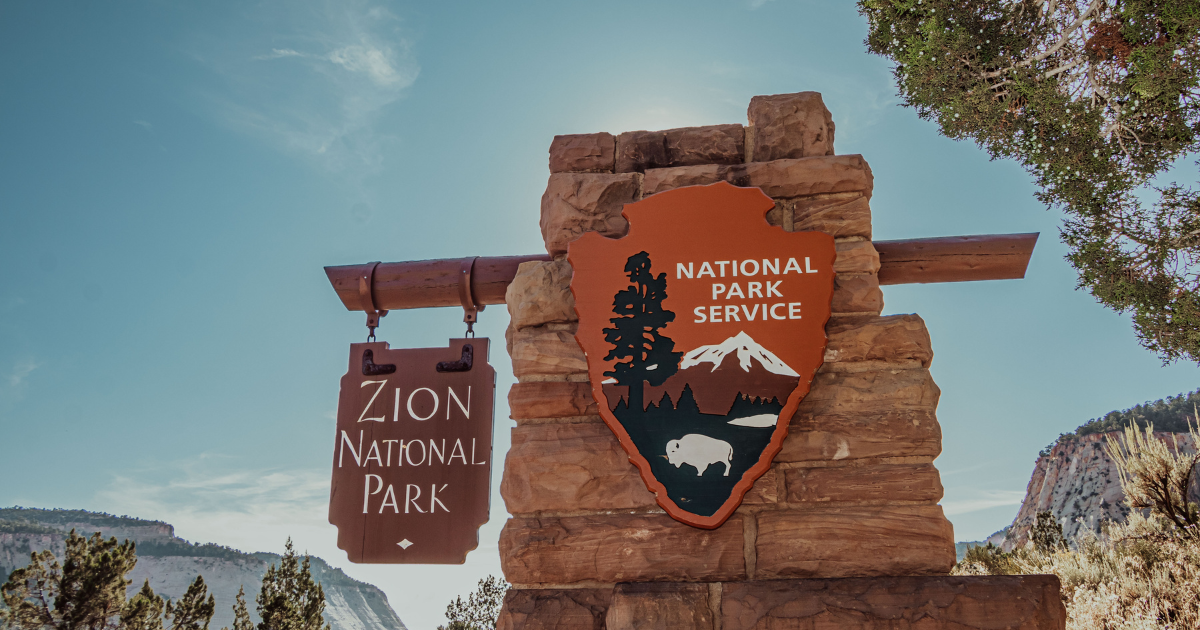 Zion's red cliffs and emerald pools offer an otherworldly experience that will leave you feeling humbled by nature's grandeur. The park offers a variety of hiking trails suitable for all skill levels, such as the iconic Angels Landing and The Narrows, where you wade through the Virgin River amidst towering canyon walls.
Lava Point Campground: Perched at a higher elevation, Lava Point Campground offers a cooler and more secluded camping experience within Zion National Park. It's an ideal spot for those looking to escape the crowds and enjoy panoramic views of the park's diverse landscapes.
South Campground UT: Located near the park's main entrance, South Campground offers convenient access to popular trails and landmarks. With its close proximity to the Zion Canyon Visitor Center, this campground is a great option for first-time visitors looking to explore the park's main attractions.
Watchman Campground: Situated along the Virgin River, Watchman Campground provides stunning views of the Watchman cliffs. The campground is well-equipped with amenities and is within walking distance of the visitor center and shuttle stops, making it a popular choice for families and those new to the park.
See more campgrounds at Zion National Park
Bryce Canyon's whimsical hoodoos, natural amphitheaters, and panoramic vistas make it a photographer's dream. Camping amidst these geological wonders allows you to witness the ever-changing colors during sunrise and sunset, creating an enchanting experience.
North Campground: Located close to the Bryce Canyon Visitor Center, North Campground offers easy access to the park's famous hoodoos and hiking trails. The campground is set amidst a forest of ponderosa pines, providing shade and a scenic backdrop for your camping experience.
Sunset Campground: Situated near the Sunset Point overlook, this campground offers stunning views of the park's iconic rock formations. Sunset Campground is ideal for those looking to catch the breathtaking sunrise or sunset over the amphitheater of hoodoos, and it provides convenient access to several key hiking trails.
See more campgrounds at Bryce Canyon National Park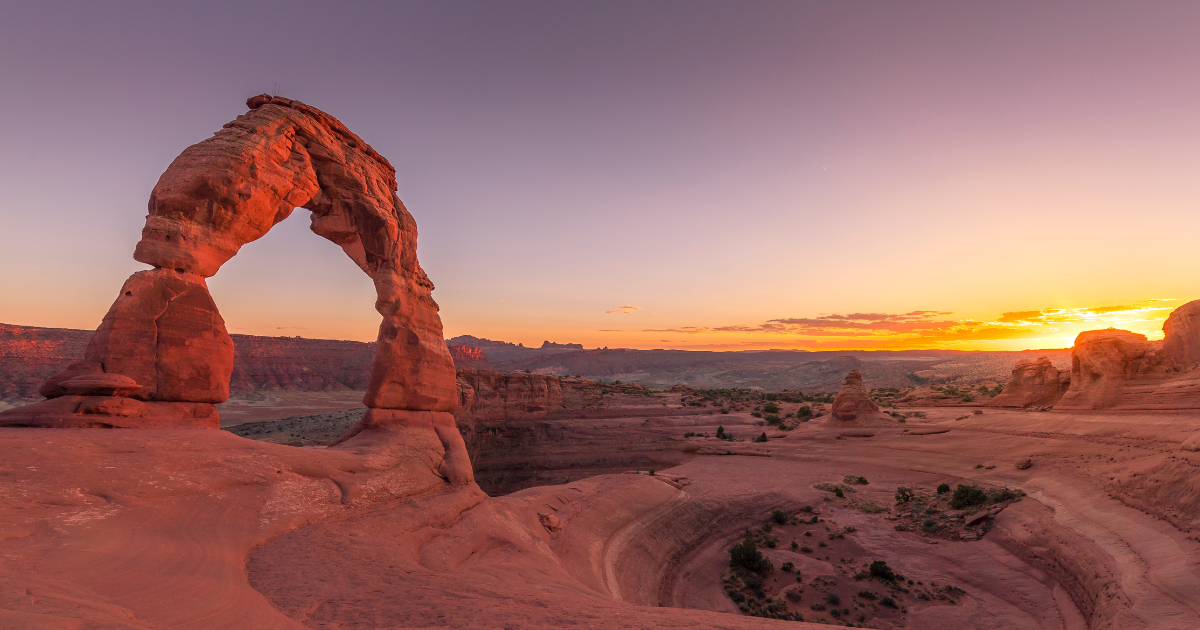 Nestled in the heart of Utah's red rock country, Arches National Park is a surreal wonderland adorned with more than 2,000 natural stone arches, towering pinnacles, and balanced rocks. This geological masterpiece, sculpted by millions of years of erosion, showcases nature's artistic prowess and offers visitors an otherworldly experience like no other. Prepare to be enchanted by the remarkable beauty of Arches as you explore its unique formations and embark on unforgettable hiking adventures.
Devils Garden Campground: Located deep within Arches National Park, Devils Garden Campground offers an immersive experience in the park's iconic red rock landscape. The campground provides easy access to some of the park's most famous arches and hiking trails, making it a prime choice for adventurers eager to explore the natural wonders of Arches.
See more campgrounds in Arches National Park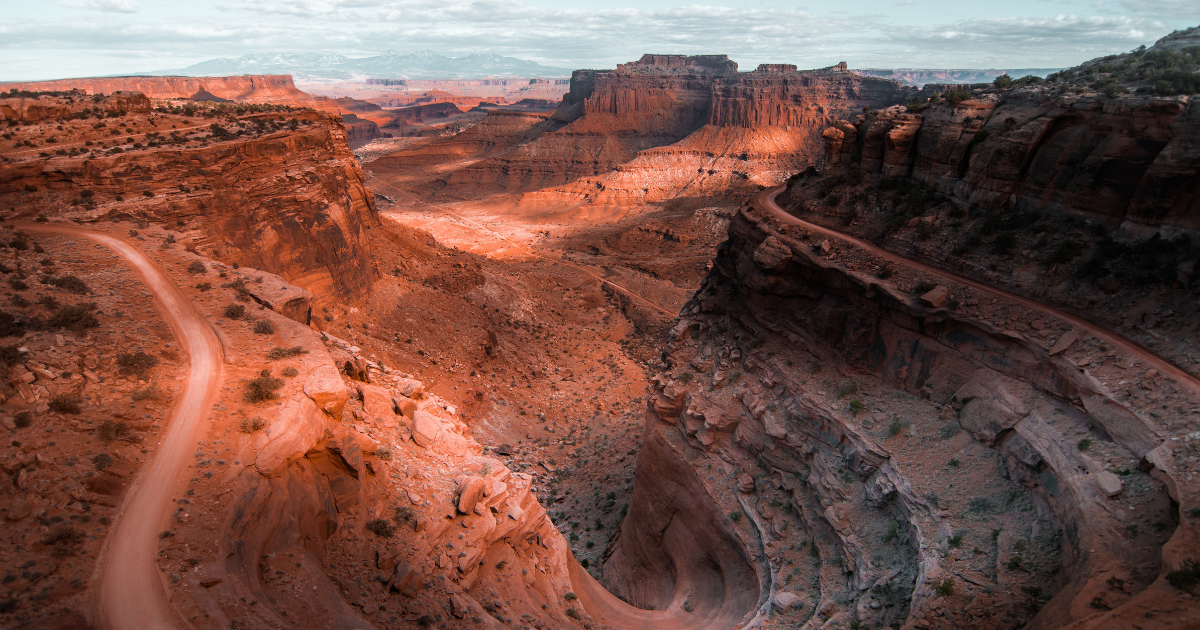 Welcome to Canyonlands National Park, a mesmerizing landscape carved by the forces of time and the Colorado River. Located in southeastern Utah, this expansive wilderness is a tapestry of canyons, mesas, and buttes that form a stunning masterpiece of nature. As we embark on a journey through this rugged terrain, prepare to be awestruck by the breathtaking vistas, dramatic cliffs, and a sense of untamed wilderness that sets Canyonlands apart from any other national park.
Needles District Campground: Situated in the Needles District of Canyonlands National Park, this campground offers a more secluded experience amidst striking red rock formations and extensive hiking trail networks. With its proximity to landmarks like Chesler Park and Druid Arch, the Needles District Campground is a favorite among hikers and explorers looking to delve into the park's unique geological features.
See more campgrounds in Canyonlands National Park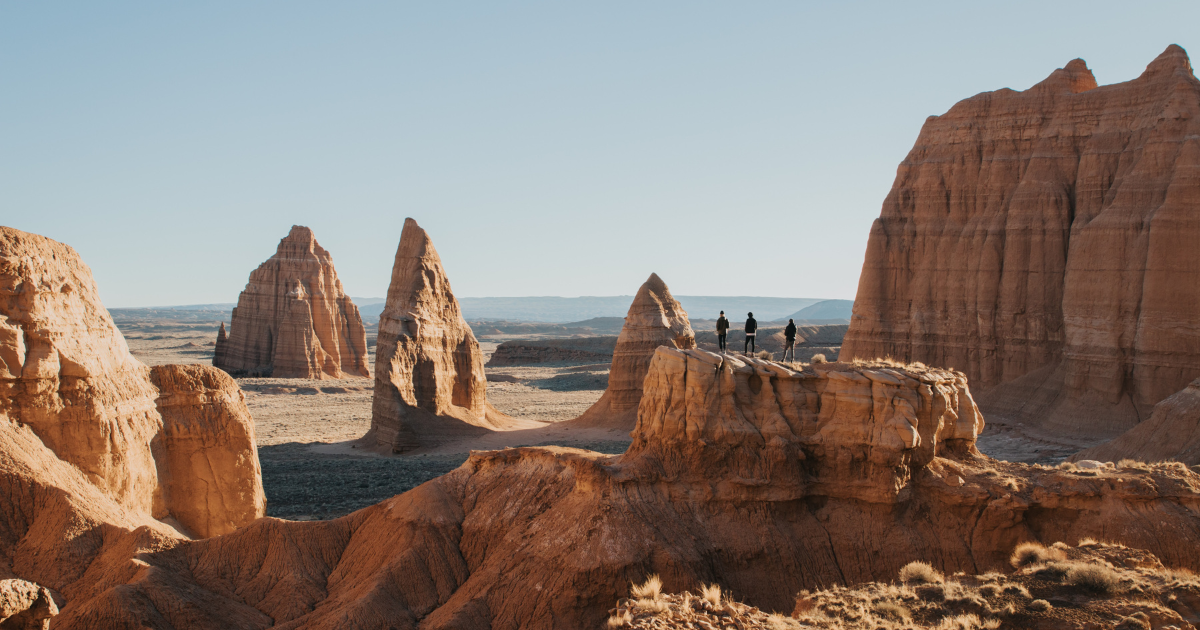 Welcome to Capitol Reef National Park, a hidden gem nestled in the heart of Utah's red rock country. Despite its lesser-known status compared to Zion and other neighboring parks, Capitol Reef is a true treasure trove of stunning landscapes, diverse geology, and a rich cultural history that dates back to ancient times. As we embark on a journey through this lesser-explored wonderland, prepare to be captivated by the unique formations, vibrant cliffs, and the rich tapestry of natural and human history that awaits you.
National Park Reservation Tip : While Capitol Reef National Park is relatively less crowded than some of its counterparts, it is still advisable to make campground reservations in advance through the National Park Service website, especially during peak seasons.
Fruita Campground: Located in the heart of Capitol Reef National Park, Fruita Campground offers a unique blend of natural beauty and historical charm. Set amidst orchards planted by early Mormon settlers, the campground provides easy access to scenic hikes and the Waterpocket Fold, making it a popular choice for those looking to explore both the natural and cultural aspects of the park.
See more campgrounds at Capitol Reef National Park
Use CampScanner to Snag the Best Campsites
When planning your National Park camping trip in Utah, consider using CampScanner, a powerful tool that helps you find the best available campsites in national parks, national forests, and other wilderness areas. CampScanner aggregates campground data from multiple sources, allowing you to discover hidden gems and secure your dream camping spot with ease.
When to Go Camping in Utah
The best time to go camping in Utah varies depending on your preferences. Spring (March to May) and fall (September to November) offer pleasant temperatures and fewer crowds, making it ideal for outdoor activities. However, summers can be hot, especially in desert regions, while winters can be cold with potential snowfall in higher elevations.
What to Pack When Camping in Utah
Lightweight, moisture-wicking clothing suitable for layering
Sturdy hiking boots or trail shoes
Sunscreen, sunglasses, and a wide-brimmed hat
Ample water and hydration systems
Camping gear (tent, sleeping bag, camping stove, etc.)
Binoculars and a camera to capture the stunning landscapes
Tips & Tricks for Camping in Utah
Stay hydrated and take breaks during hikes, especially in hot weather.
Respect wildlife and keep a safe distance from animals encountered during your trip.
Follow Leave No Trace principles to minimize your impact on the environment.
Carry a map and a compass or GPS device for navigation in remote areas.
Use CampScanner to book sold-out campsites in Utah's National Parks
Camping in Utah's National Parks, National Forests, and More!
Utah is a treasure trove of natural wonders that beckon adventurers and nature lovers alike. With its awe-inspiring landscapes and unique geological formations, the Beehive State offers an unforgettable camping experience like no other. Plan your trip wisely, use helpful resources, and be ready to immerse yourself in the beauty and grandeur of Utah's outdoor paradise.
Embrace the spirit of adventure and start planning your Utah camping expedition today. Whether you're a seasoned camper or a first-time explorer, the stunning landscapes and thrilling experiences that await you in Utah will undoubtedly leave you with cherished memories that last a lifetime. Don't miss out on this extraordinary opportunity to connect with nature and embark on a journey of a lifetime!
About CampScanner
CampScanner is a platform, by the team at Harvest Hosts, that helps you snag reservations at sold-out campgrounds.
Search CampScanner's database
of campgrounds at National Parks, National Forests, and more! Select where and when you'd like to camp, and CampScanner will create a "scan" that searches the booking sites for you and notifies you if a reservation opens up at your perfect campground.
Hailing from Austin, Texas, is a trusted authority in the camping and RV travel sphere. Renowned for his engaging narratives, Ethan contributes regularly to platforms like Harvest Hosts, CampersCard, and CampScanner. His narratives, fueled by his deep-rooted love for exploration and a knack for discovering unique camping locales, resonate with the spirit of adventure. Beyond travel writing, Ethan provides thoughtful commentary on the human experience. Inviting his readers on exploratory journeys through diverse landscapes, Ethan infuses his work with humor, discovery, and a steady sense of readiness for the adventure ahead.
Get The Campsite Reservations You Want
Create a scan to get notified once a reservation opens at a campground you're interested in.