The Best Campgrounds in Colorado: National Parks, National Forests, and more
Walter Nelson
August 21, 2023
Searching for campgrounds in Colorado? Explore the top campgrounds in Colorado, from the awe-inspiring vistas of its national parks to the peaceful retreats of its national forests. Find the perfect spot to pitch your tent, park your RV, or indulge in a comfortable cabin stay surrounded by Colorado's natural beauty. Keep reading to discover the best National Parks, National Forests, and more in Colorado and how to snag them.
If you're seeking the premier camping experience among National Parks in Colorado, from the majestic peaks of Rocky Mountain National Park to the vast terrains of the National Forests in Colorado, then CampScanner is your place to start. Keep reading to discover diverse campgrounds in Colorado and how you can secure a reservation.
Colorado boasts an array of camping spots within its National Parks and Forests, catering to every preference, whether you're in pursuit of tranquility or adventure. With CampScanner, you can explore the state's extraordinary features like Pikes Peak, the Great Sand Dunes, and Mesa Verde National Park. Additionally, enjoy the allure of mountain towns and bustling cities. Stick with CampScanner, and we'll guide you to your ideal camping spot and unveil all the wonders Colorado has to offer.
Helpful Resources
Before we dive into campgrounds in Colorado, there are a few key things you should know about this state. To help you get acquainted with Colorado, here are some helpful resources to get you started.
Now that you've got the essential information, let's get started.
A Little About Colorado
Nestled in the heart of the Rocky Mountains, Colorado is a paradise for outdoor enthusiasts. Known for its stunning landscapes, vibrant cities, and rich history, the state offers a unique blend of natural beauty and modern amenities. With a myriad of national parks, state parks, and national forests, Colorado beckons you to explore its majestic mountains, pristine rivers, and captivating wildlife.
Top Campgrounds in Colorado
Let's take a look at some of the best National Parks, National Forests, and more for Colorado camping.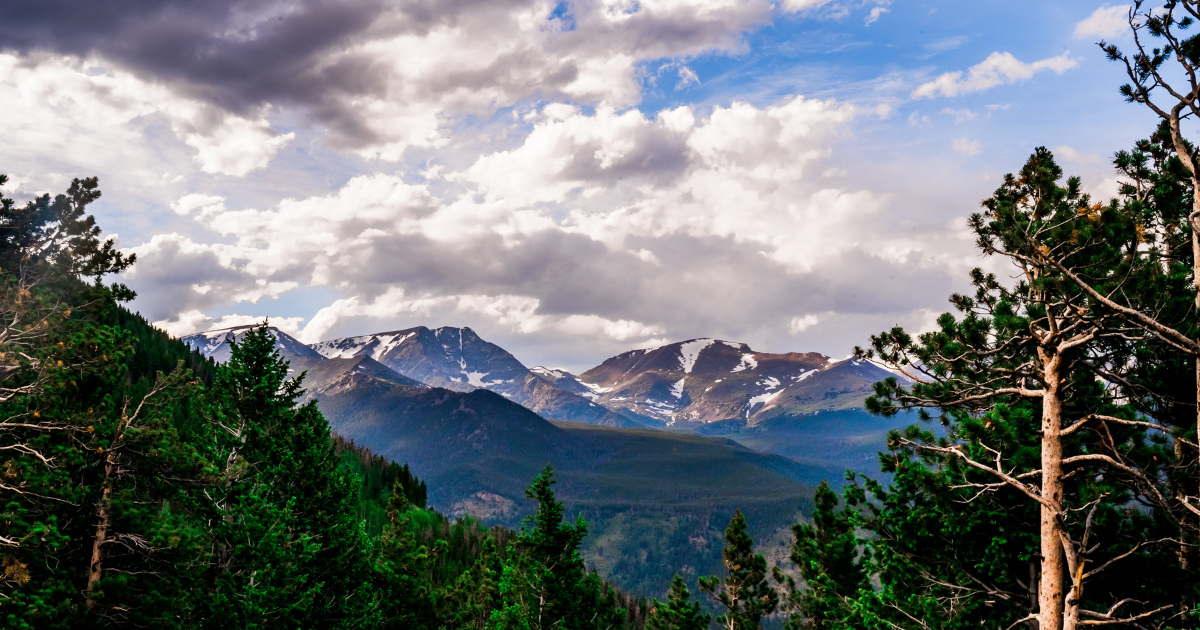 National Park Reservation Tip: To secure your spot at popular national parks like Rocky Mountain National Park, it's advisable to make reservations well in advance, especially during peak seasons. Visit the National Park Service website for up-to-date information on reservation availability and camping options.
Located in north-central Colorado, Rocky Mountain National Park is a highlight of the state's natural attractions. With its high peaks, lakes, and wildlife, it's an outdoor haven for all. Whether you're new to camping or an experienced backpacker, the park offers various camping options, from well-equipped sites to backcountry adventures.
Aspenglen Campground: Nestled near the Fall River entrance, Aspenglen Campground offers a quieter camping experience with scenic views. The campground is surrounded by aspen trees, providing a picturesque setting and some shade, making it ideal for those looking to escape the summer heat.
Glacier Basin Campground: Located on the east side of the park, Glacier Basin Campground serves as a gateway to some of the park's most popular hiking trails. With its proximity to Sprague Lake and stunning mountain vistas, this campground is a favorite among hikers and families alike.
Moraine Park Campground: Situated in a sprawling meadow with panoramic views of the surrounding mountains, Moraine Park Campground offers a unique blend of natural beauty and convenience. It's the largest campground in the park and provides easy access to the Bear Lake area, making it a popular choice for both first-time visitors and seasoned campers.
See more campgrounds at Rocky Mountain National Park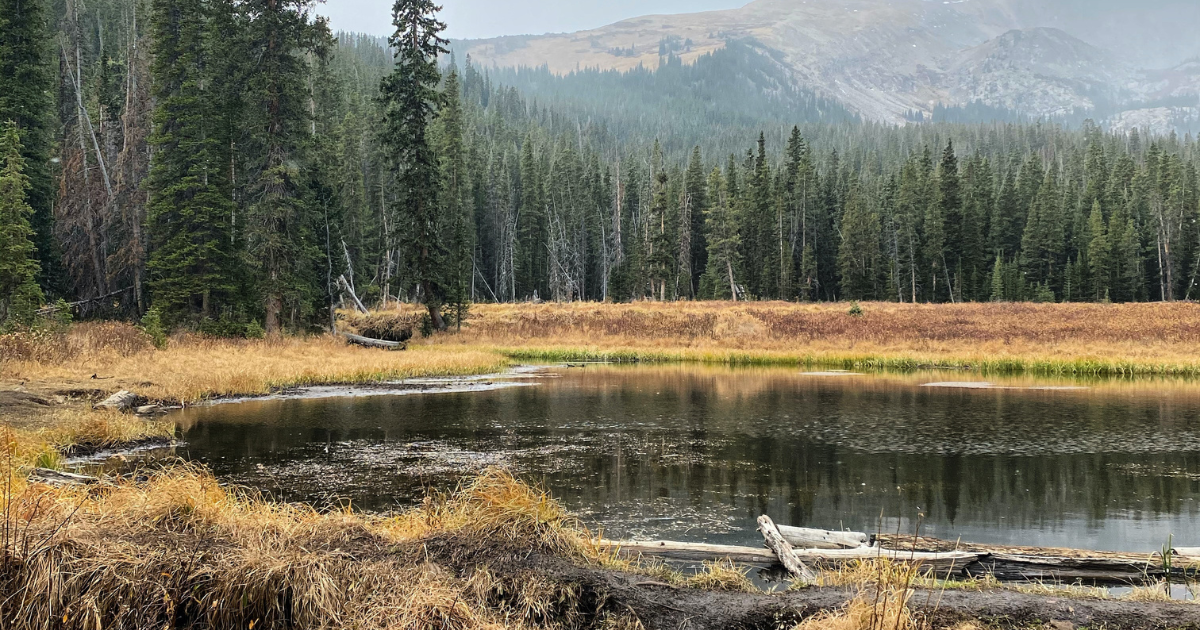 White River National Forest, located in Colorado, is a vast expanse of pristine wilderness that spans over 2.3 million acres. Renowned for its majestic mountain ranges, dense forests, and shimmering lakes, this national forest is a haven for outdoor enthusiasts. It's home to twelve ski resorts, including the world-famous Aspen and Vail, making it a premier destination for winter sports. Beyond skiing, the forest offers countless recreational activities, from hiking and mountain biking to fishing and wildlife viewing, ensuring a memorable experience for all who visit.
North Fork Campground: Situated along the North Fork of the White River, this campground offers a tranquil escape surrounded by lush forests and flowing water. It's an ideal spot for anglers, as the river is rich in trout, and for those who enjoy hiking, with several trails accessible from the campground.
Silver Bell Campground: Nestled amidst towering aspen trees, Silver Bell Campground provides a scenic backdrop for campers seeking a serene experience. The campground is close to Maroon Bells, one of Colorado's most photographed landscapes, making it a popular choice for nature photographers and hikers alike.
Cow Creek North Campground: Located in a secluded area, Cow Creek North Campground offers a rustic camping experience with minimal amenities. It's perfect for those looking to disconnect and immerse themselves in nature, offering opportunities for wildlife viewing, hiking, and stargazing away from the crowds.
See more campgrounds at White River National Forest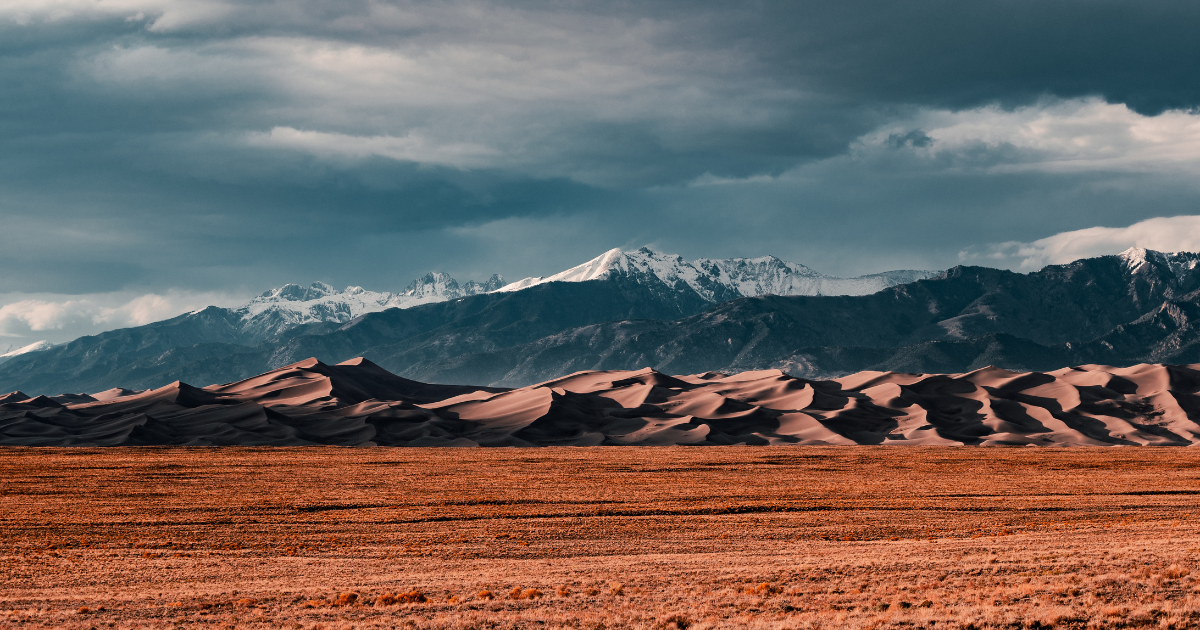 Located in southern Colorado, Great Sand Dunes National Park and Preserve offers a unique camping experience with its towering North American dunes. Whether you're sandboarding or stargazing, the park provides an otherworldly setting. Choose from in-park campsites or venture into the surrounding preserve for a more secluded experience.
Pinon Flats Campground: Situated within Great Sand Dunes National Park and Preserve, Pinon Flats Campground offers convenient access to the park's iconic sand dunes. The campground is equipped with basic amenities and is surrounded by pinon pine trees, providing a comfortable base for exploring the dunes and enjoying activities like sandboarding or stargazing.
See more campgrounds at Great Sand Dunes National Park and Preserve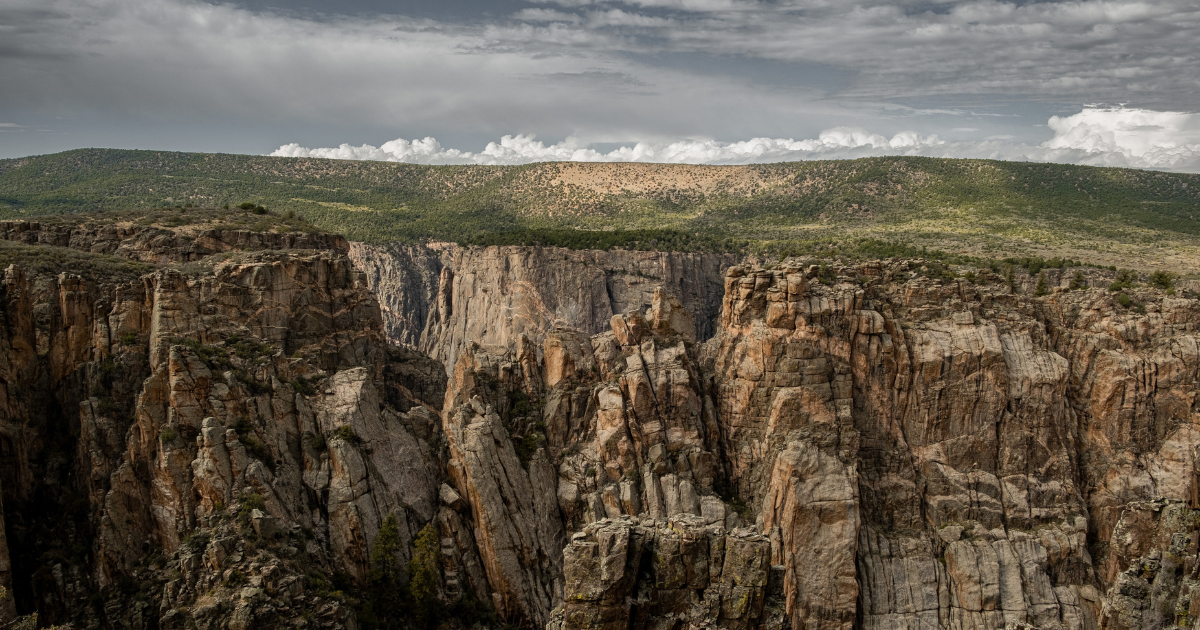 Carved by the powerful Gunnison River, Black Canyon of the Gunnison National Park presents a dramatic and awe-inspiring landscape. Located in western Colorado, this National Park offers dramatic landscapes and a unique camping experience. Campsites near the rim provide stunning views of the steep canyon, making it ideal for photography, geology, or quiet reflection.
South Rim Campground: Located near the park's visitor center, South Rim Campground offers easy access to some of the most breathtaking overlooks of the Black Canyon. With amenities like picnic tables and fire rings, it provides a comfortable base for exploring the park's geological wonders and is ideal for those looking to capture stunning photographs or simply enjoy the awe-inspiring views.
See more campgrounds in Black Canyon of the Gunnison National Park
Use CampScanner to Snag the Best National Parks, National Forests, and More
Looking for a hassle-free way to discover the best camping spots in Colorado? CampScanner is your ultimate tool for finding and booking campsites across the state. Whether you're searching for a secluded spot in a national forest, a lakeside campsite, or a family-friendly campground, CampScanner's user-friendly interface and comprehensive database make it easy to find the perfect site for your outdoor getaway. Say goodbye to the stress of campsite hunting and hello to a seamless camping experience.
When to Go Camping in Colorado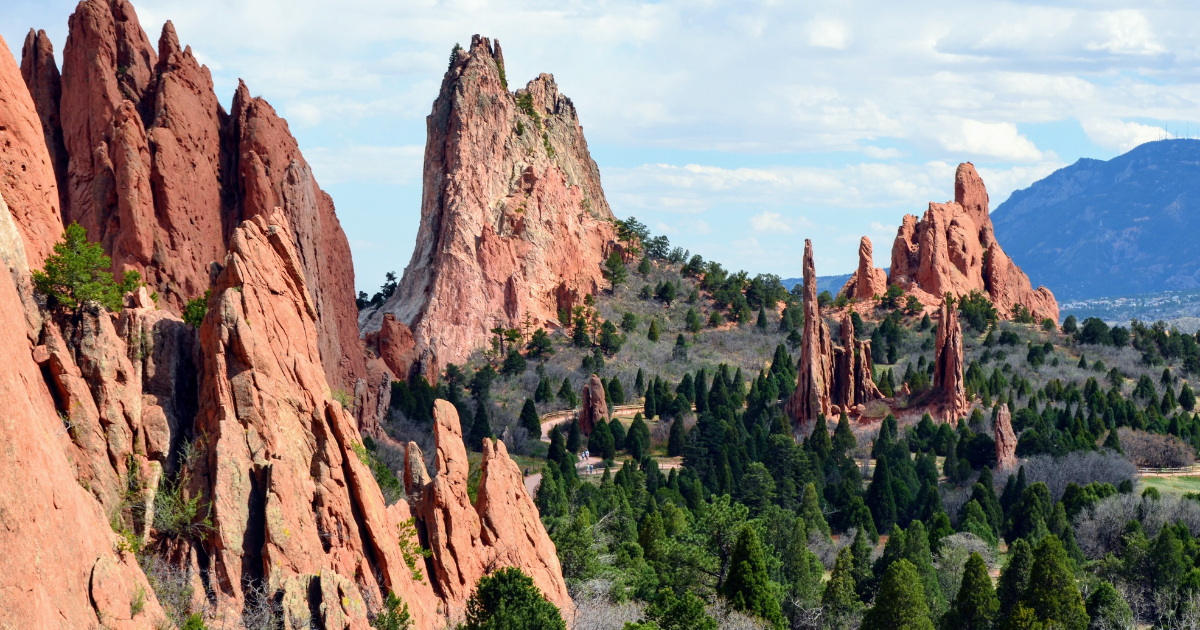 The timing of your camping adventure in Colorado can significantly impact your experience. Each season offers its own unique allure, so consider your preferences and the type of activities you want to engage in while planning your trip.
Summer (June to August): As the most popular time for camping in Colorado, summer brings warm temperatures and a plethora of outdoor activities. The high-elevation regions become accessible, allowing you to explore alpine meadows, hike challenging trails, and enjoy a variety of water-based activities such as fishing, kayaking, and rafting.
Fall (September to October): Autumn is a time of stunning transformation in Colorado. The foliage explodes in vibrant hues of red, orange, and gold, creating a picturesque backdrop for your camping adventure. With fewer crowds, you'll have more opportunities to savor the natural beauty and take leisurely hikes through the colorful landscapes.
Winter (November to March): If you're a fan of snow sports or cozy cabin getaways, winter in Colorado is an ideal choice. Many campgrounds offer year-round accommodations, and you can indulge in activities like skiing, snowboarding, snowshoeing, and even ice climbing. Imagine waking up to a winter wonderland just outside your tent or cabin.
Spring (April to May): As the snow melts and temperatures begin to rise, spring brings forth a burst of wildflowers and renewed life to Colorado's landscapes. This is an excellent time for birdwatching, photography, and early-season hikes. Keep in mind that higher elevation campsites may still have lingering snow, so be prepared for changing trail conditions.
By tailoring your camping trip to the season that aligns with your interests, you can make the most of your time in Colorado's breathtaking outdoors.
What to Pack When Camping in Colorado
Packing right is essential for a successful camping trip. Be prepared for varying weather conditions, especially in the mountains. Essentials include:
Appropriate Clothing: Dress in layers to adapt to changing temperatures. Don't forget waterproof and windproof outer layers.
Sleeping Gear: A high-quality sleeping bag and insulated sleeping pad are a must for chilly mountain nights.
Cooking Supplies: Portable stove, utensils, and cookware for preparing meals.
Navigation Tools: Maps, compass, or GPS device to navigate trails and backcountry areas.
First Aid Kit: A well-stocked kit to handle minor injuries and ailments.
Bear-Proof Containers: Keep your food secure and maintain a safe distance from wildlife.
Tips & Tricks for Camping in Colorado
Respect Nature: Leave no trace of your presence. Follow "Leave No Trace" principles to preserve the beauty of Colorado's wilderness.
Altitude Awareness: If camping at higher elevations, acclimate gradually to avoid altitude sickness.
Wildlife Caution: While encounters are rare, be cautious around wildlife. Keep a safe distance and store food properly.
Campfire Regulations: Check local regulations before starting a campfire. In some areas, campfires are prohibited or restricted.
Hydration: Stay hydrated, especially at higher altitudes, to prevent altitude-related issues.
Embrace Colorado's Outdoor Splendors
Colorado's natural beauty beckons adventurers from far and wide, offering an array of camping experiences that cater to diverse preferences. Whether you're gazing at the starlit skies from your campsite, embarking on a challenging hike, or simply reveling in the tranquility of the wilderness, the Centennial State promises a camping adventure like no other. So, pack your gear, set your compass, and get ready to create cherished memories amid the rugged landscapes and serene vistas of Colorado.
Start Your Colorado Camping Journey Today!
Embark on an unforgettable camping adventure in Colorado with CampScanner as your trusted companion. Explore the beauty of Rocky Mountain National Park and beyond, and experience the magic of the Centennial State's great outdoors. Start planning your dream camping trip today and make memories that will last a lifetime.
About CampScanner
CampScanner is a platform, by the team at Harvest Hosts, that helps you snag reservations at sold-out campgrounds.
Search CampScanner's database
of campgrounds at National Parks, National Forests, and more! Select where and when you'd like to camp, and CampScanner will create a "scan" that searches the booking sites for you and notifies you if a reservation opens up at your perfect campground.
A spirited retiree and full-time RV traveler, this seasoned adventurer turned writer shares insightful camping narratives for platforms like Harvest Hosts, CampersCard, and CampScanner. He combines his vast experiences and wisdom to guide fellow travelers, providing them with unique camping spots, substantial discounts, and alerts on elusive free campsite opportunities. His stories not only entertain but also encourage others to join him on an extraordinary journey, reminding them that life may be slower, but it's far from boring.
Get The Campsite Reservations You Want
Create a scan to get notified once a reservation opens at a campground you're interested in.