The Best Campgrounds in Montana: National Parks, National Forests, and More
Harper Sullivan
August 2, 2023
Planning a camping adventure in Big Sky Country? Explore the best campgrounds in Montana, from the majestic beauty of its national parks to the serene landscapes of its national forests. Discover where to pitch your tent, set up your RV, or enjoy a cozy cabin stay amidst Montana's natural wonders.
Montana, the Treasure State, is a sanctuary for outdoor adventurers and nature aficionados. With its varied landscapes, from crystal-clear lakes to towering peaks and expansive forests, it offers some of the best camping experiences in the country. If you're seeking to escape the everyday rush and immerse yourself in the splendor of nature, camping in Montana's national parks and state parks is the ideal way to achieve this. In this blog, we will journey through some of the finest campgrounds in Montana's most distinguished parks, assisting you in planning your next unforgettable expedition.
Helpful Resources
Before you venture into the great outdoors of Montana, it's important to have the right information at your fingertips. Here are some helpful resources to assist you in planning your camping trip:
Now that you've got the essential information, let's get started.
A Little About Montana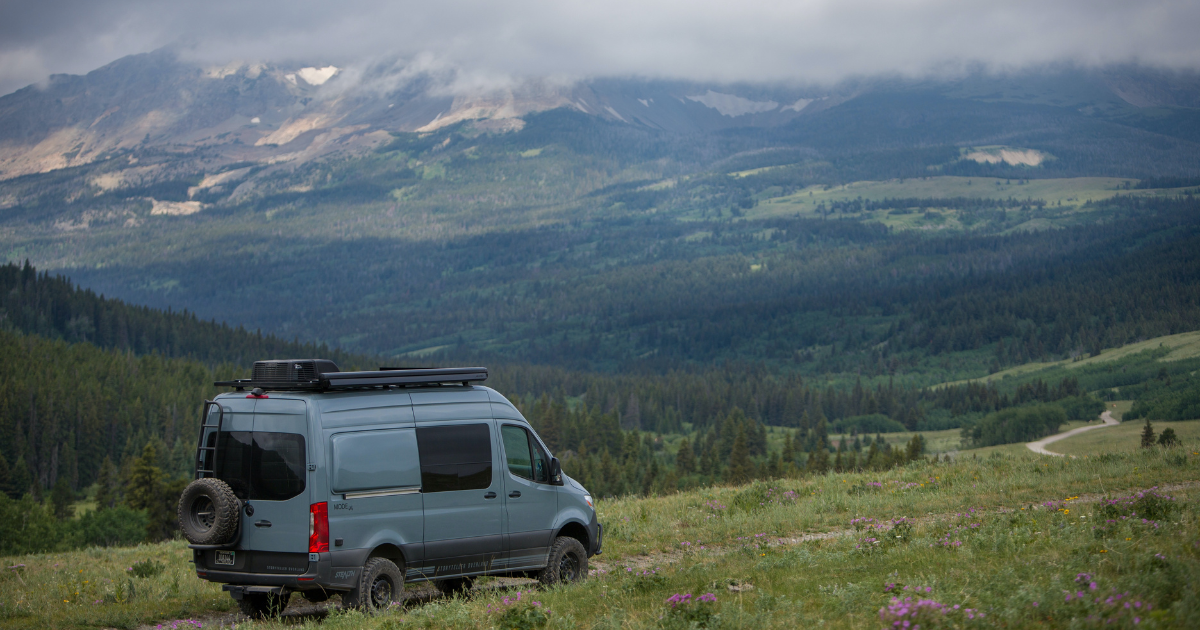 Montana is an impressively varied state, extending from the Rocky Mountains to the expansive Great Plains. It is home to numerous national and state parks, each providing a unique and unforgettable camping experience. Let's now delve into some of these remarkable destinations.
Top Campgrounds in Montana
Let's take a look at some of the best National Parks, National Forests, and more for Montana camping.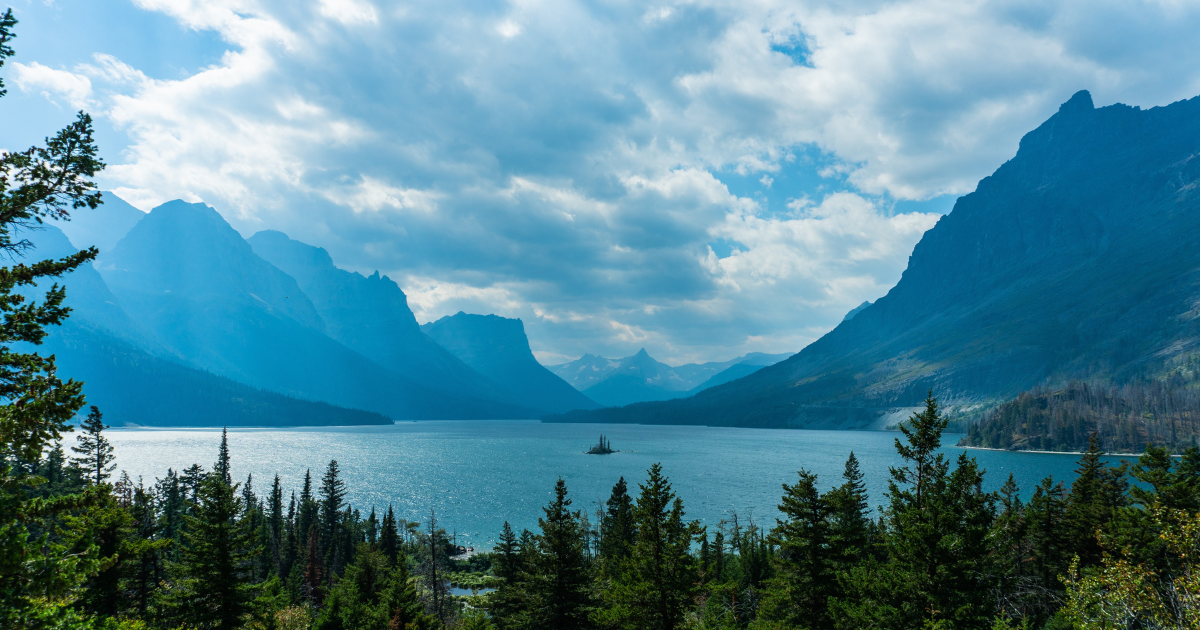 Glacier National Park is a natural paradise, marked by its striking mountain peaks, turquoise lakes, and rich wildlife diversity. Here are some of the best camping locations within the park. These campgrounds require reservations, which open six months in advance.
Apgar Campground: Nestled near the foot of Lake McDonald, Apgar Campground offers campers an immersive experience in Glacier National Park's scenic beauty. Known for its accessibility and family-friendly ambiance, this campground is a favorite among visitors. Here, campers can enjoy a variety of recreational activities, including boating, fishing, and hiking, while being just a short distance away from the Apgar Village with its visitor center, gift shops, and restaurants.
Sprague Creek Campground: Situated on the northeastern shore of Lake McDonald, Sprague Creek Campground provides campers with stunning lakeside views and a serene natural setting. With its relatively small size, the campground offers an intimate camping experience surrounded by the sights and sounds of nature. Campers at Sprague Creek can enjoy recreational activities such as wildlife viewing, fishing, and hiking on the nearby trails.
St. Mary Campground: Located on the eastern side of Glacier National Park, St. Mary Campground is the largest in the area and a perfect base for exploring the park's breathtaking sights. The campground boasts panoramic views of the surrounding mountains and offers easy access to the St. Mary Visitor Center. Its location makes it ideal for those planning to hike the nearby trails or embark on scenic drives along the Going-to-the-Sun Road.
See more campgrounds at Glacier National Park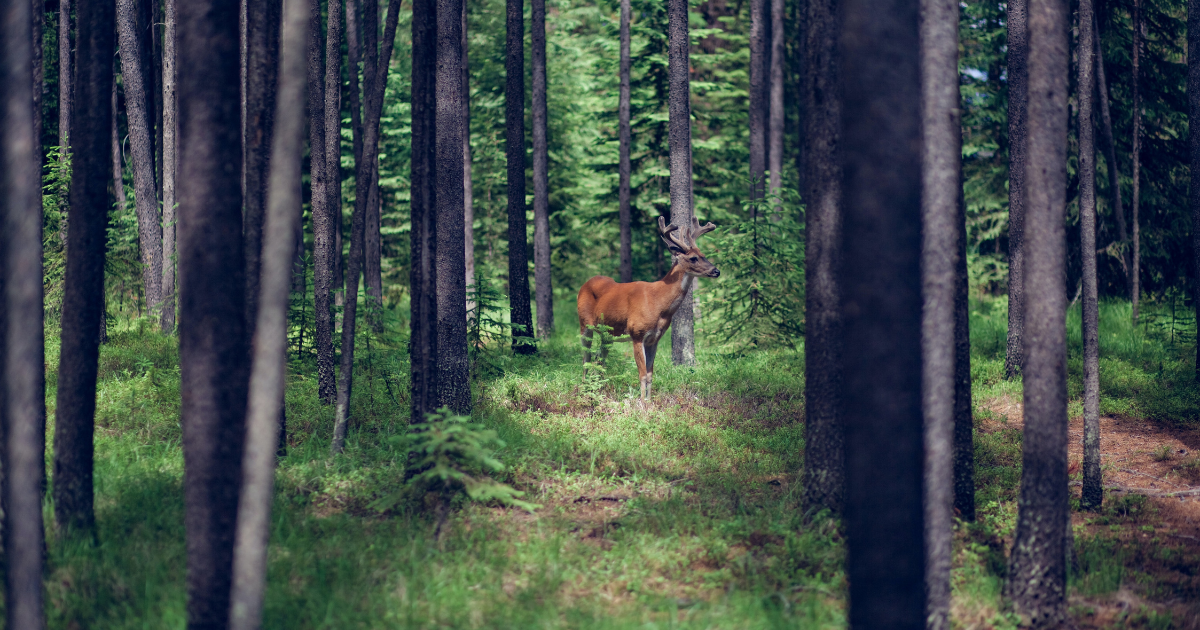 Lolo National Forest is an outdoor haven encompassing over two million acres of rugged terrain in western Montana. Camping in this expansive forest allows you to immerse yourself in a pristine woodland environment. Great news—no reservations are needed for this national forest in 2023. However, you'll want to prepare your camping gear and possibly a map in advance.
Big Hole Campground: Perfectly positioned in the wilderness of Lolo National Forest, Big Hole Campground offers an authentic nature escape. This well-maintained campground invites campers to immerse themselves in the tranquility of the area, surrounded by towering trees and clear skies. It provides excellent access to a network of trails, making it a haven for hikers, wildlife enthusiasts, and anyone seeking a peaceful retreat in the heart of nature.
Lake Alva Campground: Nestled on the shores of its namesake, Lake Alva Campground provides campers with stunning lakeside views and an abundance of water-based activities. Campers can enjoy a day of fishing, canoeing, or simply basking in the picturesque views of the crystal-clear lake. The large campsites, complete with picnic tables and fire pits, ensure a comfortable and memorable camping experience in Lolo National Forest.
River Point Lolo Campground: This campground in Lolo National Forest is a camper's paradise, boasting direct access to the Flathead River. It's the ideal location for those who love water sports like rafting, fishing, or simply listening to the calming sound of a flowing river. Surrounded by lush greenery and with plenty of trails nearby, it offers a perfect blend of relaxation and adventure.
See more campgrounds at Lolo National Forest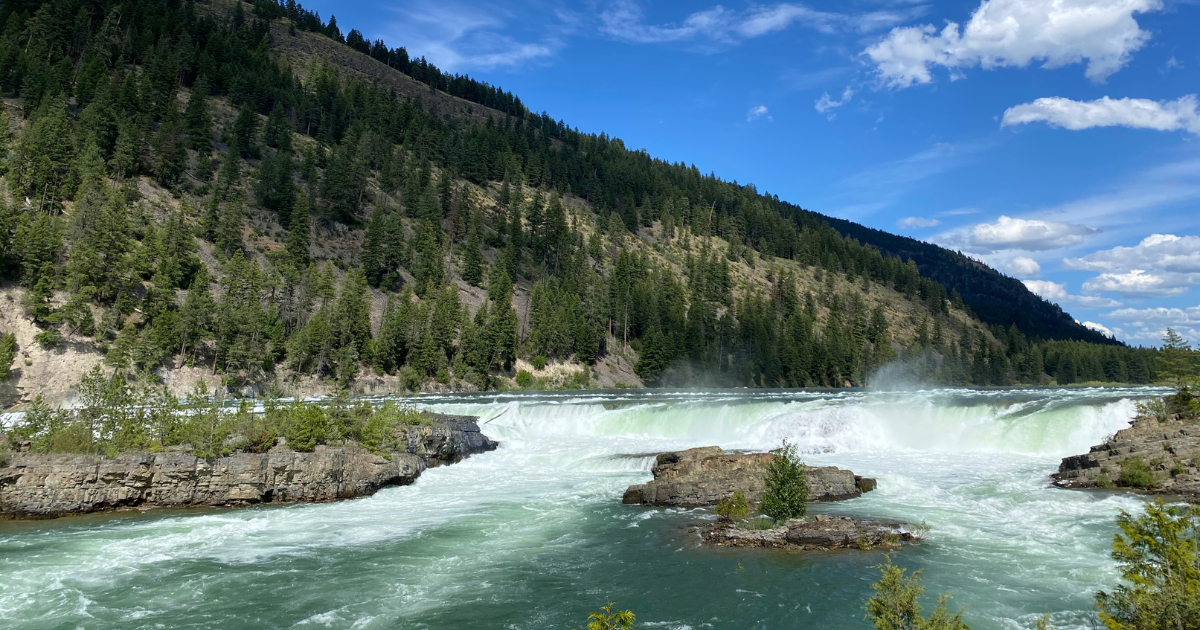 Kootenai National Forest is a secluded treasure tucked in the Northwestern corner of Montana. It showcases remarkable glacial carved peaks, verdant forests, and the breathtaking beauty of water bodies like the Kootenai and Yaak rivers. Here are some of the best camping spots in the forest. Reservations are not required, but they are recommended.
McGregor Lake Campground: Nestled on the shores of McGregor Lake, this campground offers campers a serene and scenic retreat in Kootenai National Forest. Renowned for its clear, blue waters, the lake provides ample opportunities for fishing, swimming, and boating. The campground itself features spacious sites, perfect for those who enjoy a quiet and peaceful camping experience surrounded by majestic forests and mountain vistas.
Rexford Bench Campground: Perched high above the Kootenai River, Rexford Bench Campground provides spectacular views of the river and the surrounding landscape. Its prime location makes it a favorite among those who love water activities like fishing and canoeing. Additionally, it's an ideal base for hiking, with numerous trails winding through the surrounding forests and mountains. The campsites are well-equipped and provide an excellent setting for both relaxation and adventure.
Yaak River Campground: Located along the tranquil Yaak River, this campground offers campers a true wilderness experience in Kootenai National Forest. The sound of the gently flowing river, coupled with the lush greenery of the surrounding forest, makes for a calming and refreshing camping experience. It's an ideal spot for those seeking to unwind and connect with nature, with opportunities for fishing, wildlife viewing, and exploring the nearby trails.
See more campgrounds at Kootenai National Forest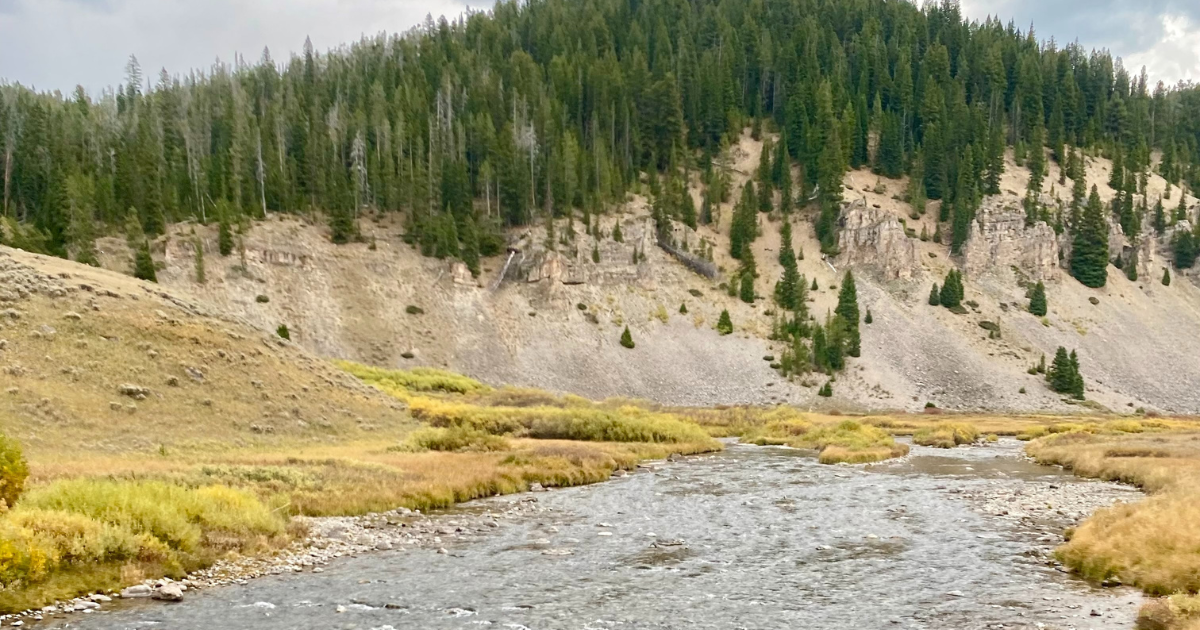 Custer Gallatin National Forest is a landscape of ecological richness, showcasing verdant forests, striking mountain ranges, and winding rivers. Here are three of the camping locations within the forest– all of which require reservations, which open six months in advance.
Beaver Creek Campground: Tucked away amidst the lush forests of Custer Gallatin National Forest, Beaver Creek Campground offers a serene retreat for outdoor lovers. Its proximity to Beaver Creek allows for ample fishing and water activities, while the surrounding woodlands are ideal for hiking and wildlife spotting. This campground promises a peaceful and enriching camping experience in the heart of nature.
Diamond Butte Lookout Campground: Providing panoramic views from the unique vantage point of a former fire lookout, Diamond Butte Lookout Campground is a destination for those seeking something different. From this elevated site, campers can relish stunning views of the forest and its sprawling landscapes. Its secluded location also provides a perfect opportunity for stargazing, making it a one-of-a-kind camping spot in Custer Gallatin National Forest.
Red Cliff Campground: Situated along the banks of the Gallatin River, Red Cliff Campground combines tranquility with adventure. The glistening river is perfect for fishing, rafting, and water-based activities, while the surrounding terrain offers various hiking and biking trails. Campers can enjoy both relaxation and exploration in this dynamic campground, all while being surrounded by the forest's natural beauty.
See more campgrounds at Custer Gallatin National Forest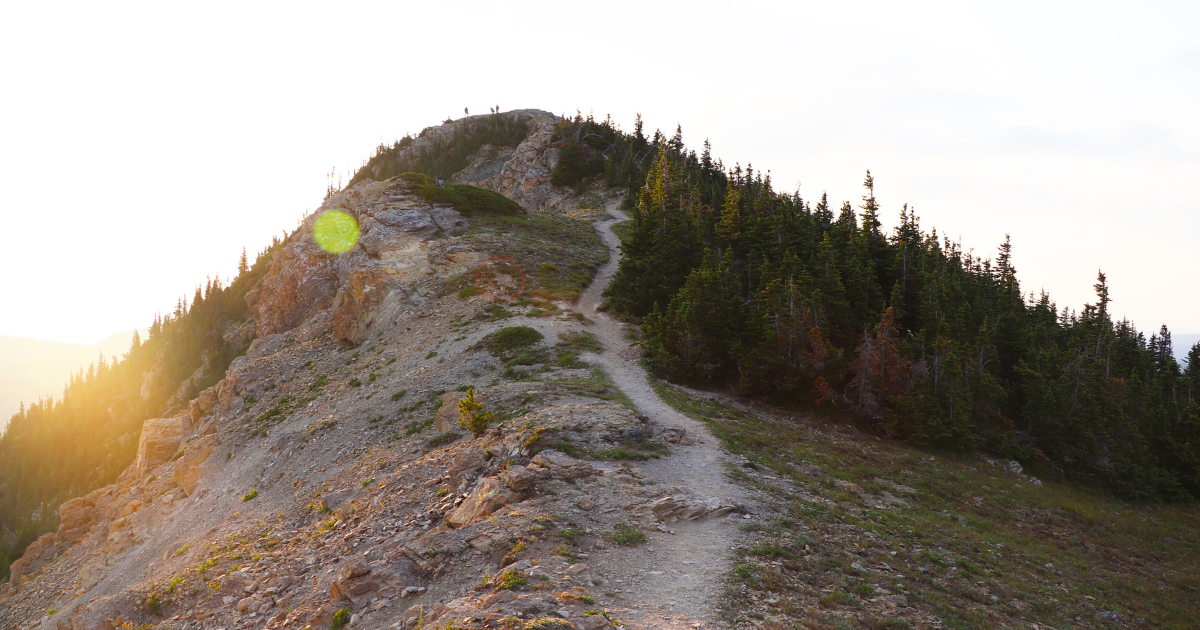 Flathead National Forest in Montana is celebrated for its stunning landscapes, including crystal-clear lakes, vast forests, and diverse wildlife. Camping within the forest allows you to intimately experience these natural wonders.
Doris Creek Campground: Nestled on the shores of the tranquil Hungry Horse Reservoir, Doris Creek Campground provides the perfect backdrop for a memorable camping trip in Flathead National Forest. The sparkling waters and towering pine trees create an idyllic setting for outdoor activities like boating, fishing, and hiking. An evening around the campfire here, under the Montana sky, is truly magical.
Lid Creek Campground: Positioned on the west shore of the Hungry Horse Reservoir, Lid Creek Campground offers a serene and secluded camping experience. Surrounded by the lush foliage of Flathead National Forest and boasting easy access to the reservoir, this campground is ideal for those seeking a retreat from the bustle of daily life. From fishing to hiking to simply soaking up the stunning views, Lid Creek has something for everyone.
Swan Lake Campground: Located near the beautiful Swan Lake, this campground offers a variety of recreational activities to its campers. The lake's clear waters invite swimming, boating, and fishing, while the surrounding forest is laced with trails suitable for hiking and mountain biking. The combination of water and woodland environments at Swan Lake Campground ensures a diverse and enriching camping experience.
See more campgrounds at Flathead National Forest
Use CampScanner to Snag the Best National Parks, National Forests, and More
To ensure you find the perfect camping spot in Montana, utilize CampScanner's powerful search and comparison features. Whether you prefer a remote wilderness experience or camping closer to park amenities, CampScanner makes it easy to find the ideal campground tailored to your preferences.
See More Campgrounds in Montana
When to Go Camping in Montana
The ideal time to embark on an camping adventure in Montana can fluctuate based on the area you intend to explore. Summers are generally mild and dry, but mountain regions might experience occasional rain showers. The valleys offer pleasant temperatures throughout the year, while the high altitudes can get quite chilly during winter. Prior to your journey, it's advisable to investigate the weather patterns in your preferred areas to ensure you're fully prepared.
What to Pack When Camping in Montana
As Montana is characterized by varied landscapes and weather patterns, it's vital to pack appropriately. Here are some must-have items to keep in mind:
Light and airy clothing for warm summers
Warm layers and weatherproof gear for chillier regions and potential rain showers
Comfortable hiking shoes or boots for traversing trails
Sunscreen and sunglasses for shielding against the sun's rays
Bear spray for safety in bear country and other wilderness areas
Tips & Tricks for Camping in Montana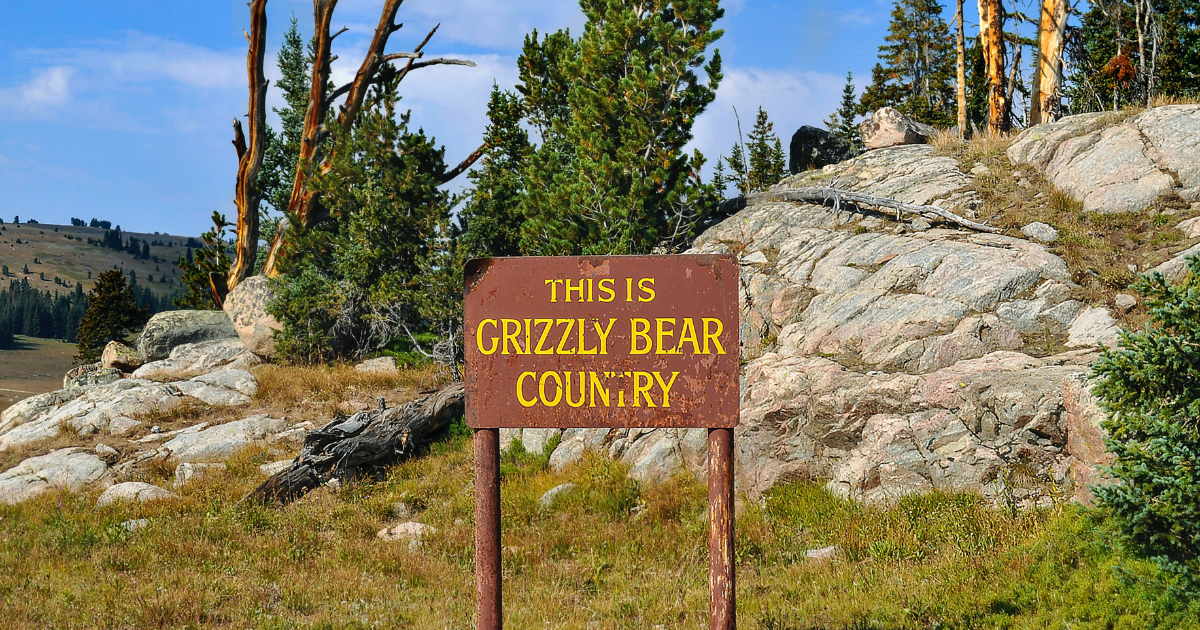 For an optimal overnight camping experience in Montana, there are several tips and tricks to consider. It's crucial to book your camping spot ahead of time, particularly during the high seasons when sites can get booked up quickly. Make sure to stay informed about the weather updates, especially if you plan to explore the varied landscapes of Montana, from mountainous terrains to the picturesque river valleys. Always respect the local wildlife and adhere to Leave No Trace principles while camping and hiking to preserve the pristine environment for future visitors. Don't forget to capture the stunning Montana landscape with your camera to create enduring memories of your adventure. Lastly, modify your schedule to take full advantage of daylight activities, allowing yourself to rest during the cooler evenings.
Camping in Montana's National Parks, National Forests, and More!
Montana's national forests and state parks present an array of camping experiences, each exuding a distinct charm and grandeur. Whether you are drawn to the majestic peaks and glaciers of Glacier National Park, the fascinating geology of Lewis and Clark Caverns State Park, or the sprawling landscapes of Flathead National Forest, Montana has something to captivate every nature enthusiast. With CampScanner's assistance, you can effortlessly find the finest campgrounds and set off on an unforgettable outdoor expedition. So, initiate your camping trip planning today and prepare to be amazed by Montana's spectacular natural wonders.
Head over to CampScanner to discover your perfect camping spot in Montana's national parks, national forests, and beyond. Begin your adventure now and create lasting memories in the great outdoors. Happy camping!
About CampScanner
CampScanner is a platform, by the team at Harvest Hosts, that helps you snag reservations at sold-out campgrounds.
Search CampScanner's database
of campgrounds at National Parks, National Forests, and more! Select where and when you'd like to camp, and CampScanner will create a "scan" that searches the booking sites for you and notifies you if a reservation opens up at your perfect campground.
Harper Sullivan is a six-foot-tall adventurous travel writer with an untamed spirit. She lives out of a Ford Transit, chronicling her experiences from the rocky terrains of The Rockies to the rim of the Grand Canyon. Contributing to the Harvest Hosts, CampersCard, CampScanner blog; Harper's writings blend vivid travel experiences with insightful reviews and pop culture references. Her engaging storytelling invites readers on an extraordinary journey, making every camping escapade a thrilling adventure.
Get The Campsite Reservations You Want
Create a scan to get notified once a reservation opens at a campground you're interested in.