Embracing the Blossoms: Mt. Rainier National Park Wildflower Season
Harper Sullivan
July 21, 2023
TL;DR: Discover the vibrant Mt. Rainier National Park Wildflower Season with CampScanner's expert guide. Experience over 300 species of stunning blooms, explore top hiking trails, and find sought-after campgrounds for an unforgettable nature adventure.
With its breathtaking vistas, towering old-growth forests, and 14,410-foot-tall namesake peak, Mt. Rainier National Park is a nature lover's paradise. But it's the wildflower season that arguably steals the show. Every summer, vast fields burst into a technicolor spectacle of vivid hues, inviting visitors to lose themselves in a floral wonderland.
Where to See Wildflowers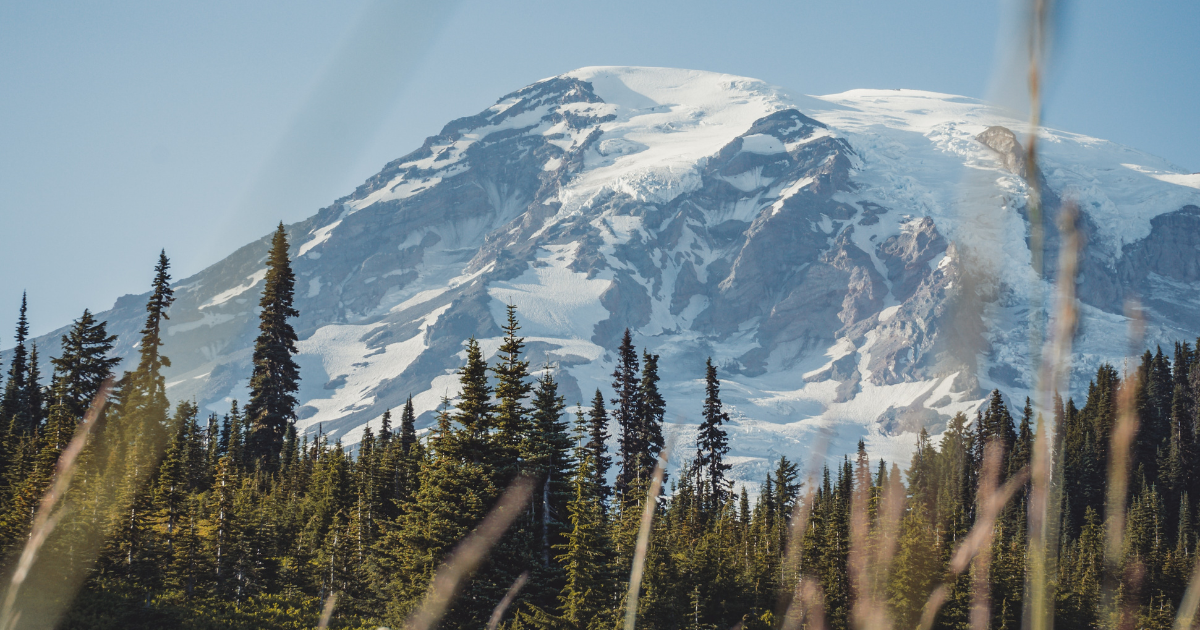 No two wildflower seasons at Mt. Rainier National Park are alike, but usually, these delicate blooms start to appear in lower elevations in July and ascend to higher terrains through August. Depending on weather and elevation, the season can last well into September.
Paradise Meadows: Justifiably named, this area is the crown jewel of the park when it comes to wildflowers. The meadows at Paradise are filled with colorful lupines, paintbrushes, avalanche lilies, and numerous other flower species.
Sunrise: The highest point in the park reachable by vehicle, Sunrise offers panoramic views of the mountain and valleys filled with a riot of wildflowers.
Stevens Canyon: Along this winding route, lush fields of wildflowers accent the landscape, particularly around Reflection Lakes and Bench and Snow Lakes.
Ohanapecosh: Situated in the southeast corner of the park, the Ohanapecosh area is known for its old-growth forest, hot springs, and vibrant display of wildflowers. The blooms here often peak later in the season, so it's a great place to visit if you miss the main wildflower season.
Tipsoo Lake: Just off the highway at Chinook Pass, this high alpine lake is often surrounded by a striking array of wildflowers and offers a stunning reflection of Mt. Rainier on clear days.
Glacier Basin: In addition to the potential to spot wildlife like mountain goats and marmots, Glacier Basin is a wonderful place to see wildflowers. The trail to the basin is lined with flowers and offers striking views of Mt. Rainier and the Emmons Glacier.
Mowich Lake: The largest and deepest lake in Mt. Rainier National Park, Mowich Lake, is set in a glacial basin surrounded by wildflowers, providing an excellent setting for photography enthusiasts.
Grove of the Patriarchs: Located on the Ohanapecosh River, this ancient forest of towering trees also hosts a variety of wildflowers, creating a beautiful, tranquil environment for exploration.
Best Hikes to See Wildflowers
Here are trails that offer an unforgettable fusion of scenic hiking and spectacular wildflower viewing. Lace up your boots and get ready to tread through nature's kaleidoscope!
Skyline Trail: This 5.5-mile loop starting from Paradise is arguably the most famous and stunning trail for wildflower viewing. Moderate in difficulty, the trail offers spectacular views of Mt. Rainier, surrounding glaciers, and, of course, the sea of wildflowers.
Bench and Snow Lake Trail: A relatively easy hike of 2.6 miles round-trip, this trail takes you to two lovely lakes surrounded by wildflowers during the peak season.
Summerland Trail: A bit strenuous at 8.4 miles round-trip, this trail in the Sunrise area brings you through abundant flower-filled meadows and ends in the beautiful Summerland, a perfect spot to rest and picnic.
Naches Peak Loop Trail: This relatively easy 3.2-mile loop trail starts at Tipsoo Lake. It's one of the most popular wildflower walks in the park. The path gives hikers an up-close look at the mountain and meadows filled with wildflowers.
Burroughs Mountain Trail: Starting at Sunrise, this challenging trail leads you through flower-filled meadows to three Burroughs Mountains, offering breathtaking views of Mt. Rainier, Emmons glacier, and alpine landscapes.
Pinnacle Peak Trail: A short but steep trail, Pinnacle Peak starts in the Paradise area and offers panoramic views of the Tatoosh Range and Mt. Rainier. You'll find a variety of wildflowers along the way.
Silver Falls Trail: Located in the Ohanapecosh area, this easy-to-moderate trail takes you through old-growth forest to a magnificent waterfall, with a variety of wildflowers blooming along the trail and by the riverside.
Emmons Moraine Trail: This moderate trail in the Sunrise area takes you to a vantage point overlooking the Emmons Glacier Moraine, the largest glacier in the contiguous United States. The trail is lined with wildflowers and offers stunning views of Mt. Rainier.
What Wildflowers to See
During peak season, over 300 species of wildflowers paint the landscape of Mt. Rainier National Park. Here are a few highlights:
Beargrass: An iconic sight, beargrass is characterized by its tall stalks topped with a globular cluster of white, fragrant flowers.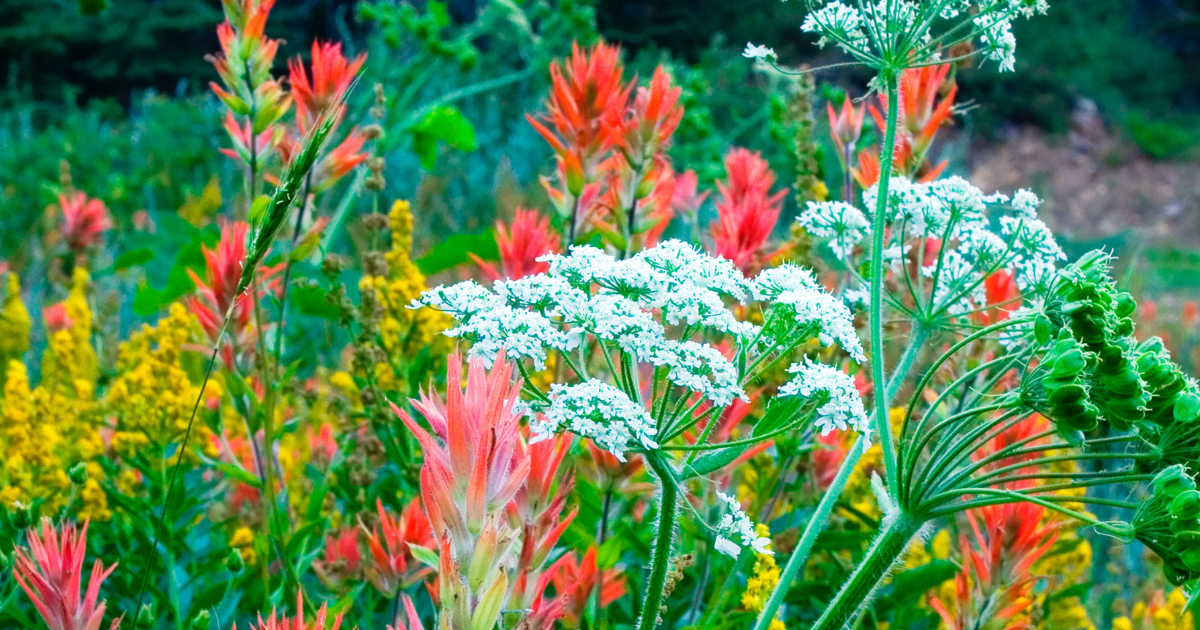 Indian Paintbrush: Often a vibrant red or orange, these aptly named flowers add fiery hues to the park's floral canvas.
Lupines: These perennials, with their distinctive leaf pattern and towering clusters of blues and purples, contribute to the area's richness.
Avalanche Lilies: One of the first blooms after the snow melts, these delicate white lilies with their yellow centers are a sight to behold.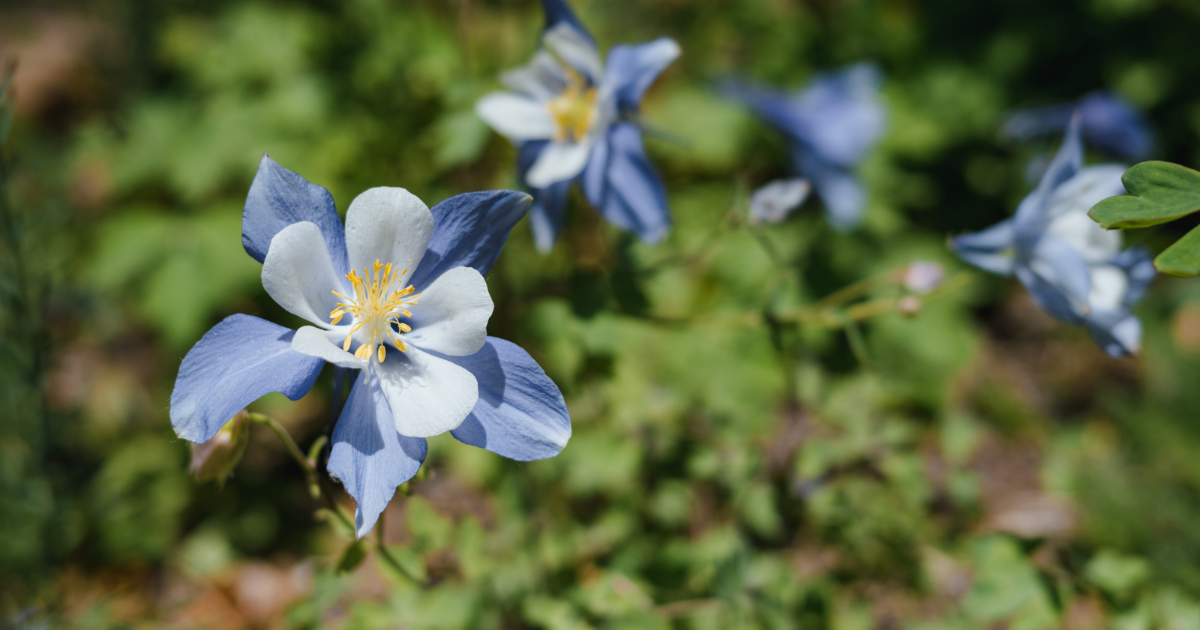 Columbines: These unique, delicate flowers feature beautiful spurred petals and are often multicolored, with hues of red, yellow, and cream.
Where to Camp in Mt. Rainier National Park
These highly sought-after campgrounds are hard to book for a reason. With beautiful vistas and easy access to Mt. Rainier National Park, these campgrounds are top-of-the-line. If you're having trouble booking campground reservations, try using CampScanner! CampScanner is a campground alert platform that notifies you when a reservation opens at sold-out campgrounds in National Parks, National Forests, and more.
Cougar Rock Campground: Paradise, the park's focal point, offers a lodge, visitor center, and myriad hiking trails. Its prime position provides a remarkable view of Mt. Rainier, the state's highest peak in the Cascade Range. The glacier-covered volcano, towering at 14,411 ft., is the park's centerpiece. The journey to the mountain leads visitors through old-growth forests and past waterfalls, culminating in meadows known for their world-class wildflower bloom in July and August.
Cougar Rock campground, perched at 3,180 feet, is an ideal summer location with temperatures ranging from 60 to 80 degrees. Visitors should be prepared for changeable weather.
Find Availability at Cougar Rock Campground
Ohanapecosh Campground: Situated on Mount Rainier National Park's southeast side, Ohanapecosh Campground is encircled by ancient forest and intersected by a pristine snow-fed river. Nearby are popular hikes to Silver Falls and the Grove of the Patriarchs.
The park's main allure is Mount Rainier itself, a glacier-clad volcano rising to 14,411 ft. It sets the backdrop for the journey through lush forests and past waterfalls to the wildflower-dotted meadows each summer.
At an elevation of 1,914 feet, Ohanapecosh campground experiences cool, sunny summers with temperatures ranging from 60 to 80 degrees. Visitors should prepare for variable weather.
Find Availability at Ohanapecosh Campground
Start Planning Your Trip to Mt. Rainier National Park with CampScanner
Visiting Mt. Rainier National Park during the wildflower season is a visual feast you'll cherish for years. Whether you're a seasoned hiker or prefer a leisurely stroll, the vibrant carpets of wildflowers create an unforgettable spectacle of color against the backdrop of this majestic mountain.
Remember, Mt. Rainier National Park's wildflower season can vary from year to year, and it is always a good idea to check with the National Park Service for the most recent updates on the best spots and times to see the blooms. For your best chance of booking a campsite at Mt. Rainier during Wildflower season, join CampScanner and start a scan to get notified when a camping reservation becomes available.
About CampScanner
CampScanner is a platform, by the team at Harvest Hosts, that helps you snag reservations at sold-out campgrounds.
Search CampScanner's database
of campgrounds at National Parks, National Forests, and more! Select where and when you'd like to camp, and CampScanner will create a "scan" that searches the booking sites for you and notifies you if a reservation opens up at your perfect campground.
Harper Sullivan is a six-foot-tall adventurous travel writer with an untamed spirit. She lives out of a Ford Transit, chronicling her experiences from the rocky terrains of The Rockies to the rim of the Grand Canyon. Contributing to the Harvest Hosts, CampersCard, CampScanner blog; Harper's writings blend vivid travel experiences with insightful reviews and pop culture references. Her engaging storytelling invites readers on an extraordinary journey, making every camping escapade a thrilling adventure.
Get The Campsite Reservations You Want
Create a scan to get notified once a reservation opens at a campground you're interested in.