We're CampScanner, Not Camscanner
Allison Smith
November 17, 2023
When searching for CampScanner, google has gotten us confused for CamScanner. We're here to set the record straight on what CampScanner is, what CamScanner is, and the differences between them.
What is CampScanner?
CampScanner is a platform that helps you snag reservations at sold-out campgrounds. CampScanner scans the booking platforms for National and State Parks and notifies you when a reservation becomes available. Just search where and when you'd like to camp and sign up to be notified!
Instead of spending hours of your life constantly checking if a new reservation is available on a difficult-to-navigate website, you can just wait for the booking link to come to you by creating a scan, which is a feature that these booking sites do not offer themselves.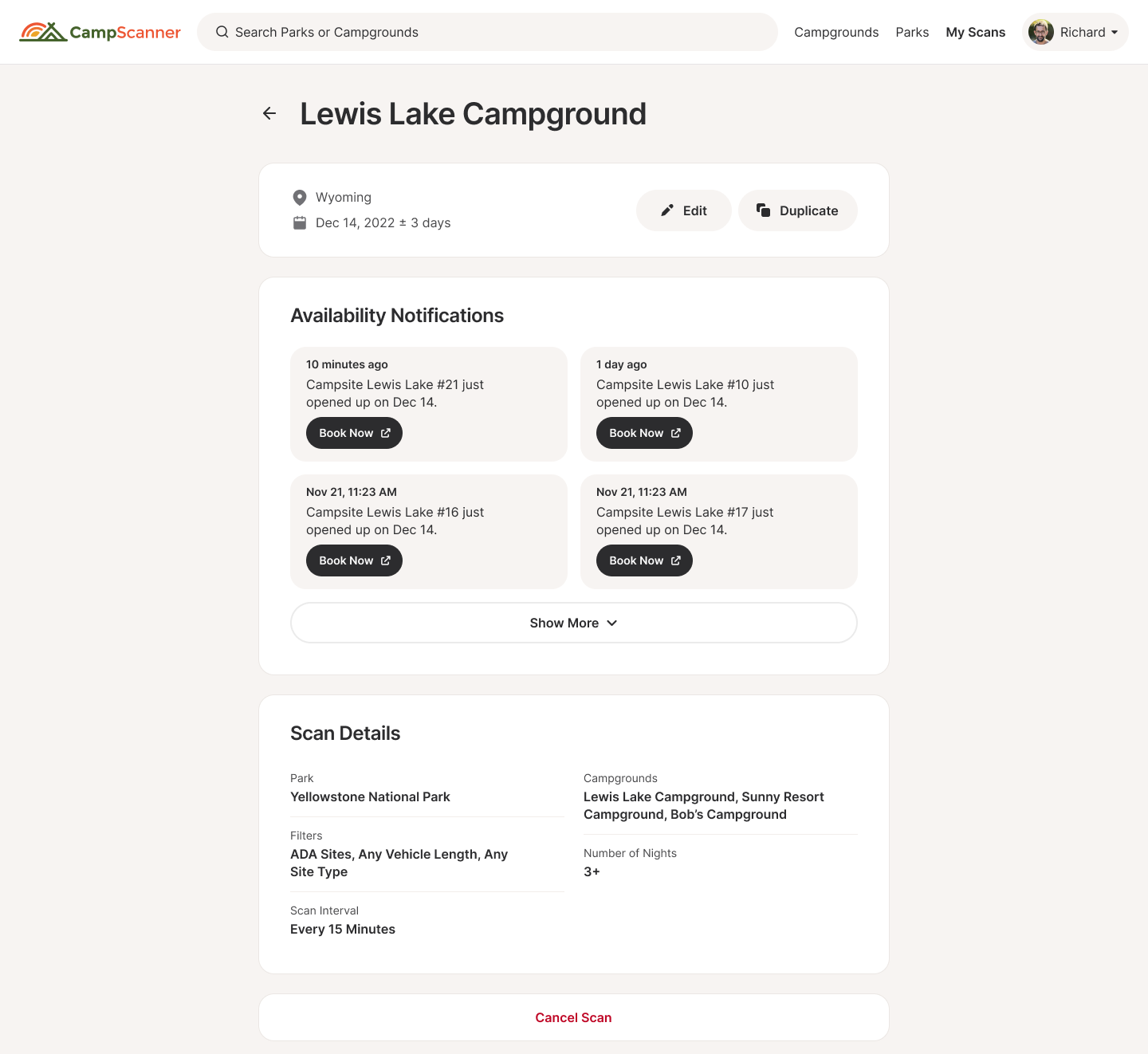 What Sites Are We Scanning?
CampScanner scans campsites available through Reserve America, Recreation.gov, and a few others.
CampScanner Plans
There are three different CampScanner plans: Basecamp, Trailhead, and Summit.
With the Basecamp plan, you get 5 concurrent scans that scan every 15 minutes.
With the Trailhead plan, you get 10 concurrent scans that scan every 10 minutes.
With the Summit plan, you get 15 concurrent scans that scan every 5 minutes. This gives you the best chance at booking the most competitive campsites!
Does CampScanner Work?
Yes, CampScanner works. It's important to note that we can not guarantee that your scan will return results, as this is contingent on more reservations being released by the campground or by individuals who chose to cancel their reservation.
Your results using CampScanner will vary based on how restrictive your filters are and the plan you chose. Since each tier scans at a different frequency, it is always possible that a reservation becomes available and then gets booked by someone else before the next time your scan combs the booking site.
What is Camscanner Used For?
Now that we've clarified what CampScanner is, we'll fill you in on Camscanner real quick. Although the names are one letter off, the two could not be more different. Camscanner is a digital scanner app that scans documents for you without the need for a printer.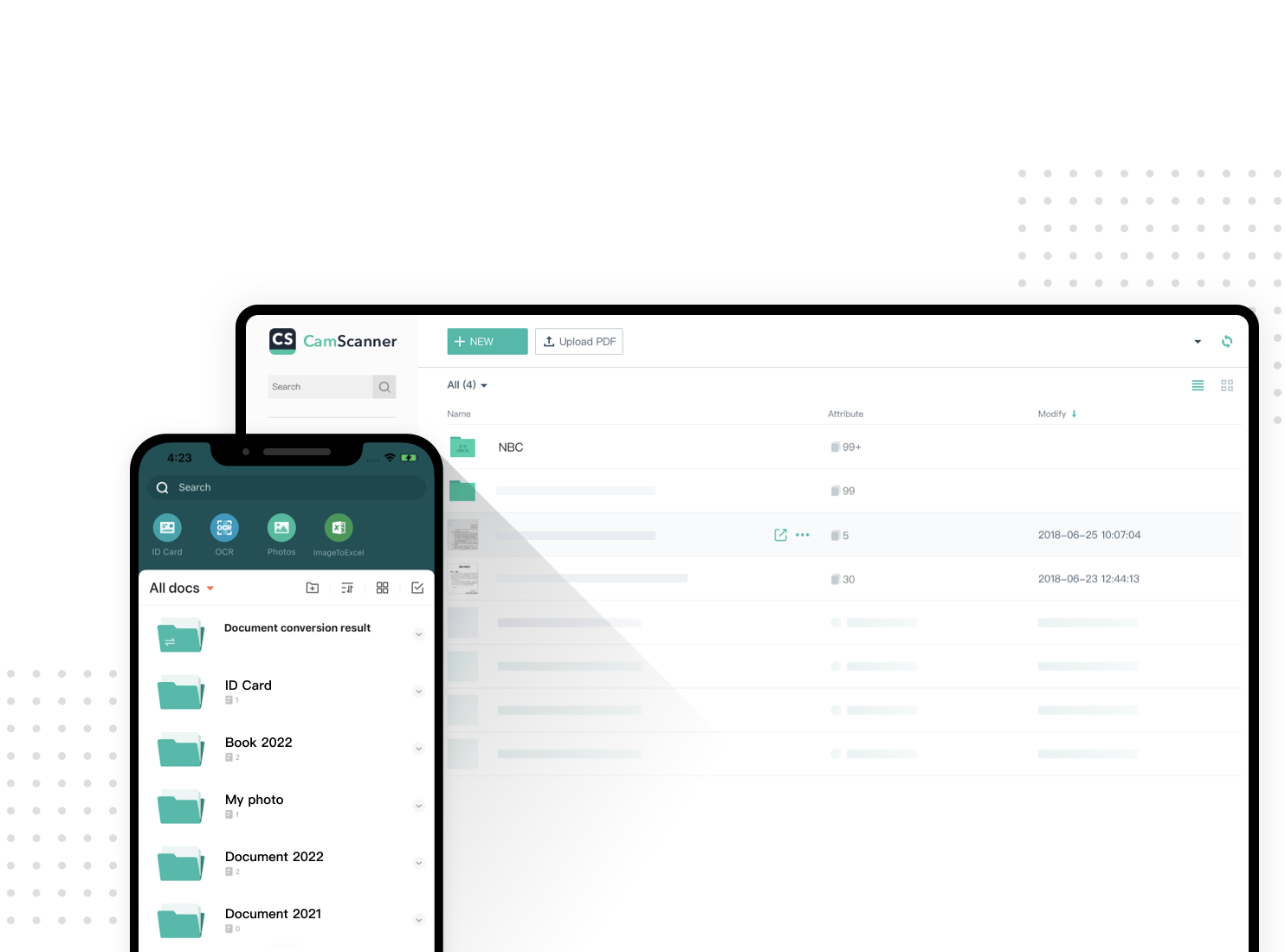 Is Camscanner Safe?
It depends! When scanning sensitive documents, it may be best to look for an alternative as they are not HIPPA compliant. They also had a malware scandal in 2019, so proceed at your own risk.
CampScanner vs Camscanner
In short, CampScanner scans for campsite openings at National Parks, State Parks, and more. CamScanner scans documents. Hopefully, we've cleared up any confusion!
About CampScanner
CampScanner is a platform, by the team at Harvest Hosts, that helps you snag reservations at sold-out campgrounds.
Search CampScanner's database
of campgrounds at National Parks, National Forests, and more! Select where and when you'd like to camp, and CampScanner will create a "scan" that searches the booking sites for you and notifies you if a reservation opens up at your perfect campground.
Hi, I'm Allison Smith, Harvest Hosts content writer.
Get The Campsite Reservations You Want
Create a scan to get notified once a reservation opens at a campground you're interested in.